"A bird in the hand is worth more than a turkey
in the White House"

And now for a message from our president-elect who believes Twitter is a great form of communication:
"Happy Thanksgiving to All---
even the haters and losers!" ~DJT
Well, I may be a loser but I'm not a hater 'tho my inner angel nearly capitulated to my inner devil last year. The election 2016 was a sheer test of everyone's character. I nearly lost my soul once or twice, similar to the time I wished my ex in a cornfield and subsequently felt terrible about myself for weeks. So Sad!
That's the struggle for people of conscience. We feel guilty about other people's crappy behavior.
***

I have this holiday all to myself lucky me. My nephew is working which means we won't be eating turkey until tomorrow. My daughter is sick with a cold. She's confined to her bedroom. My sister (the one who lost her job two years ago), is scanning Help Wanted Ads. Since everyone in my household is occupied and nobody needs my help, I can cozy up in my office and connect with the world.
I read an unusual article about Thanksgiving this morning. It's a story about American pilgrims that has never been shared from the pulpit (at least as far as I know), nor retold in a children's book (thank goodness).
"Consider the colonialist,"
the author writes,
"who mistook his pregnant wife for a meal."
Gil Troy's article about colonial cannibalism
seems fitting post-election 2016. And no, he doesn't include recipes although I will. (My recipe collection may be vast and my culinary skills renown, but never fear: my repertoire doesn't include a Roasted People with Winter Vegetables recipe).
"

American Family suffers indigestion and possible death




yet refuses to question the menu."




One of my favorite YouTube chefs shared a delicious recipe a few years ago. I made his Peruvian Turkey in 2013 because I'm adventurous like that----AND my conservative family wasn't visiting that year. South American turkey with cilantro rice and spicy mustard greens would NOT go over well with stove-top conservatives for whom lovin'-from-the-oven means obeying time-honored recipes to a "C". Even if they taste bad.
Especially
if they taste bad. Nothing proves holy righteousness like dutifully eating a meal you dislike simply because your ancestors concocted the mess two hundred years ago.
My nephew told his coworkers about our spicy feast. He said we wouldn't let something like tradition dictate o-u-r dinner table. "We didn't want to eat a normal turkey with stuffing, yams and mashed potatoes," he said, "So, we mixed it up and created something better!"

"You mean you can do that?" one of his coworkers exclaimed. "You don't HAVE to make the same thing everyone else is obliged to eat for Thanksgiving?"

You'd think we were rewriting the Constitution or something.

Who knows, maybe there are secret turkey police watching my house this very moment, waiting to bust me for non-conformity.
My nephew chuckled about the concerned look on his coworker's face. He delighted in telling us about their conversation while we planned our favorite side dishes and who would be cooking what. I think he likes the fact that our family is a tad rebellious;
that his aunt (me) is "eccentric", or so his psychologist told him the day I wore a purple hat to therapy.
Being an eccentric-and-rebellious family has not been an easy thing to accept for my mainstream status quo sister who lives with me. It's been almost unbearable for her when people assume we're lesbians raising our son together. She tells people right off the bat that we're
sisters
---before they accuse us of loving each other or anything as horrific as
that
.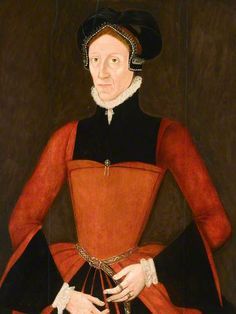 "Nerves of Steel, a Will of Iron and
a face just like my Dad's"
I guess I'm kinda happy today, although I've tried to stay morose and fearful post-election. I tried staying morose and fearful after my marriage ended and even
that
didn't keep me down. For some reason (and it drives people nutz if they're prone to depression), I can't stay miserable for long. Not even Trump can trump my bubbly personality. ha! No! That's a joke! I'm not ebullient or effervescent but I do have nerves of steel and a will of iron which definitely comes from my Dad. Hummm..."steel nerves and an iron will" kinda makes me sound like a metal fabrication shop or something.
If you think me cheesy, below is the super cheesy Chef John whose recipe we'll be eating for Thanksgiving dinner tomorrow. Really---you oughta try it and you'll never go back to poultry-in-a-bag again. I dare you. Enrich your life and bring a little more of the world into your American dining room.
Warning:
Peruvian Turkey looks like it was cooked in a volcano and blasted with a flame thrower for good measure. Plan on carving and plating your turkey before serving.
Peruvian Turkey by Chef John
For the spice rub:
12 cloves garlic
1 tbsp dried oregano
3 tbsp paprika
1 tbsp smoked paprika
1/2 cup ground cumin
2 tbsp freshly ground black pepper
1/2 cup soy sauce
1/3 cup vegetable oil
1/2 cup white vinegar
Rub turkey all over, and under the breast skin with the rub. Let sit out at room temp for 1 hour. Rub extra rub inside cavity, but save a 1/4 cup or so to use as a glaze later. Tie legs, season with kosher salt, and roast at 325 F., for about 15 minutes a pound, or until the internal temp in the thickest part of the thigh is 170-175 F. Let rest 20 minutes before carving.

For the sauce:
1 cup crème fraiche
juice of one lime
I cup chicken broth
2 jalapeno
1/2 cup cilantro
Place roasting pan (pour off excess fat) on med-high heat. Puree above and deglaze roasting pan with the mixture. Bring to a boil, and cook until the mixture thickens into a gravy. Season and serve!
I hope my blogging friends are still around, still writing, still reading, still believing we can
learn, unlearn and relearn
whatever we need to know to build a healthier, more inclusive and compassionate society
for everyone.
Blessings!
Hugs all,
CZ